I have front and rear pitbull stands (lifts from the stem, currently has pin for 04-07 1000RR but can easily be changed). Both are in great shape. $200 for the pair plus shipping if not bought locally.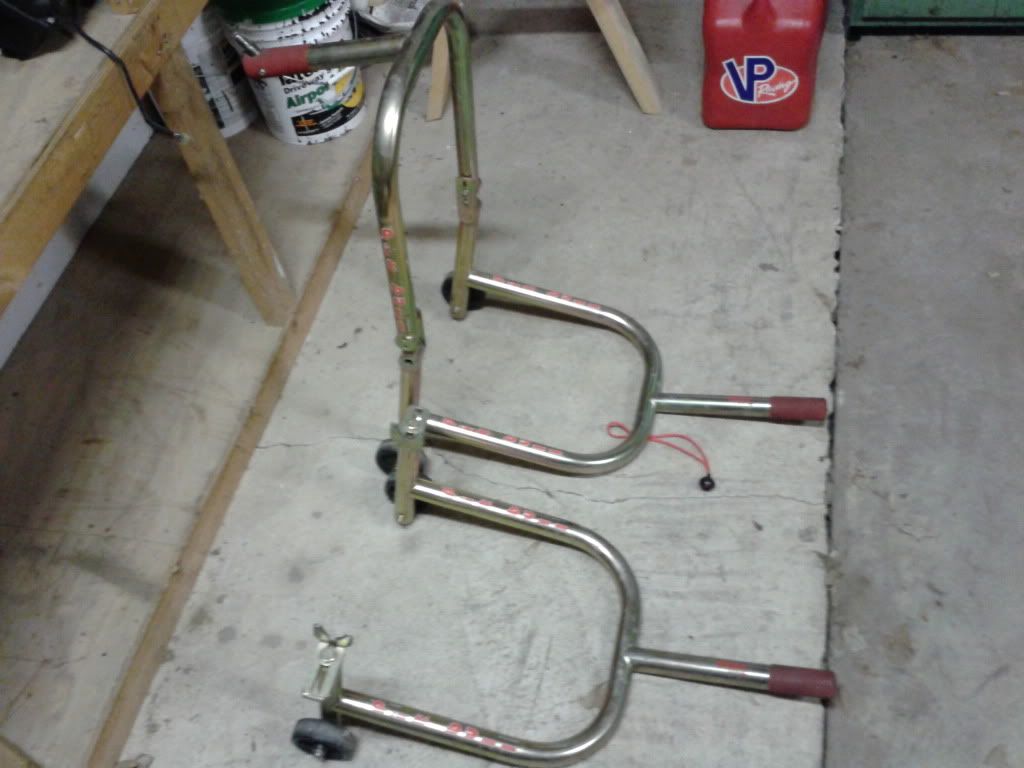 Also have a T-rex brand front stand. It is a hybrid, can be used to lift from the bottom of the forks or by the stem. Doesn't have a pin for the stem, I used a deep well socket rather than buy a pin, worked like a charm. I'd like to have $50 plus shipping.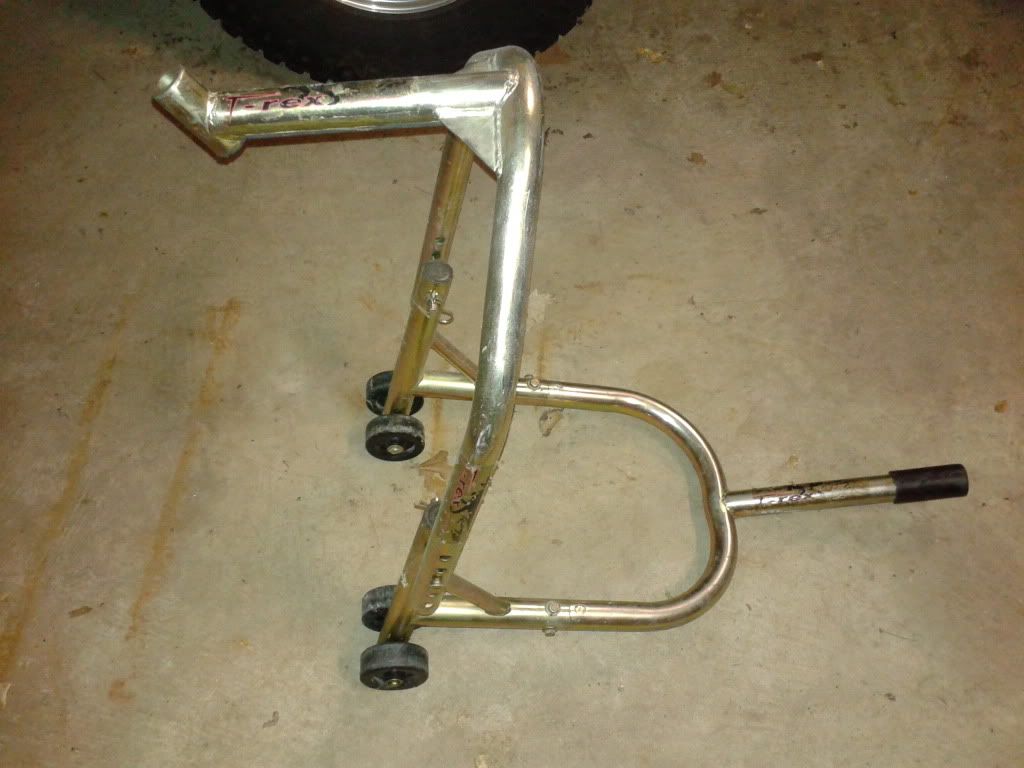 _________________
Eric Telger Racing
WERA EX 5
1
9
ATP Trucks • Shoei • Sportbike Tire Service • Michelin • MOTO-D • PopShadow Decals • Spiegler • Silkolene • Vortex • Nice Raxx • Core Nutritionals • Motorcycle Factory Inc.